Midwood family dentist
Dental care for all ages is not like saying one size fits all. We at A Plus Dental, PC welcome patients ranging from young children through to adulthood and on to senior years, and our
Midwood family dentist
also focuses on the unique needs of each age group in order to promote optimal dental health now and in the long term.
The one common thread that transcends age is a twice-yearly visit for a comprehensive dental exam and teeth cleaning. From early on in childhood and throughout life, everyone needs to see our Midwood family dentist for a checkup, including x-rays, in order to detect the presence of any cavities. That's because dental plaque is equal opportunity when it comes to eroding tooth enamel to form those cavities. Any plaque that is not addressed with brushing and flossing becomes tartar, a hardened form that builds up and cannot be effectively removed with at-home oral hygiene. That's what our teeth cleanings are for. They eradicate the tartar and any residual plaque to reduce the chances for future cavities (and gum disease). Children need extra protection from cavities, and that's why our Midwood family dentist provides fluoride treatments and dental sealants. Our entire office also exhibits a warm, friendly attitude and extra patience with your young patients. For senior patients, we also pay extra attention to maintenance of teeth and gums, as well as to whatever needs and desires are on your mind, including an array of cosmetic procedures to give you a great-looking smile. Why not look as good as you feel? For all our adult patients, we have periodontal care, perform root canals and extractions, and much more. We even offer the state-of-the-art in teeth replacement: implants.
While it's on your mind, call us
Midwood family dentist
 now and let us schedule you for an appointment to come in for you or for your child.
By A Plus Dental, PC
March 6, 2018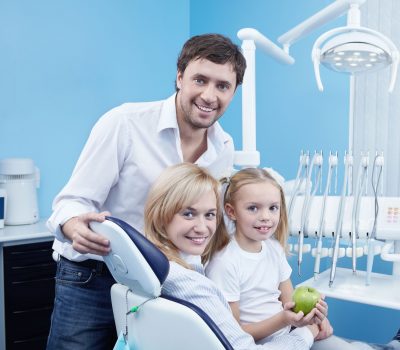 Blog Posts
Follow Us