Dentist Midwood
Restorative dental care involves managing oral health problems and restoring the mouth back to a healthy functional and aesthetic state. Even though this is not a recognized specialization of dentistry by the American Dental Association, with additional education and certification, a general
dentist Midwood
is able to perform many of these procedures.
Although it is possible for a general dentist Midwood to perform restorative dental care procedures if he or she obtains the appropriate additional education and certifications, not all general dentists do. This is an individual choice for each dentist and not all feel comfortable with this. Those who do not have the additional education will refer patients who need restorative dental care to a prosthodontist, which is the type of dentist who typically does these types of procedures. Prosthodontic dentistry is the name of the dental specialty for restorative procedures. Prosthodontics is a dental specialty that is recognized by the American Dental Association. Prosthodontists specialize in treating and dealing with dental and facial problems that involve restoring missing tooth structures and jaw structures. According to the American College of Prosthodontists, prosthodontists are the experts that are highly trained in cosmetics, dental implants, dentures and temporomandibular (TMJ/TMD) disorders and more. Prosthodontists are the recognized experts for anything that needs to be replaced in the mouth. While there are many dentists who can do some of these treatments, prosthodontists are the specialists who are dedicated to restorative dental care. A prosthodontist has to complete three additional years of advanced training and education in an ADA accredited prosthodontic graduate program in addition to completing dental school. If you need to restore your teeth and are seeking restorative dental care options, you should consult with a professional dentist like ours at A Plus Dental, PC.
If you're interested in learning more about restorative dental care you should contact our office. We'll gladly schedule your consultation appointment with our
dentist Midwood
.
By A Plus Dental, PC
February 12, 2018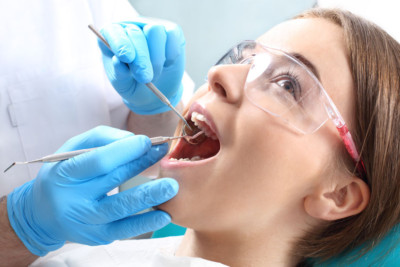 Blog Posts
Follow Us