Midwood dentist
When you have a dental emergency, whether it's a toothache or the results of a a traumatic injury such as a tooth being dislodged or knocked out, you can depend on us at A Plus Dental, PC. Our
Midwood dentist
takes has your best interests in mind, and this includes prompt care when you need it most.
A dislodged tooth has been jostled form its proper position. On the other hand, an avulsed tooth is one that has come completely out of its socket. In either case, our Midwood dentist will make it a priority to save the tooth, get it back to its normal functioning state, and to do so as simply and with as little discomfort for you as possible. In order to improve the odds of success, try to push the tooth back into position right away. If that is not possible, keep it moist by placing it in a glass filled with water and a pinch of salt, or use a glass of milk instead. Take over-the-counter pain relievers and use an ice pack to minimize swelling and pain until you can get to our
Midwood dentist
. If there is no damage to the tooth's pulp, the goal will be to put the tooth back in place, possibly using orthodontic wire or a plastic splint to hold it. Otherwise, root canal therapy or an extraction will be needed. A toothache can have various causes, including a chipped or cracked tooth, an infection, a lost filling, a cavity, gum disease, or a jaw problem like TMJ. The nature of our emergency dental care can range from a new or replacement filling to root canal therapy to putting a crown on top of the tooth.
Don't hesitate to contact us when an urgent dental matter arises. We're dedicated to ensuring that our valued patients don't have to suffer any longer than is absolutely necessary, and to saving the effected teeth whenever that can be done.
By A Plus Dental, PC
January 31, 2017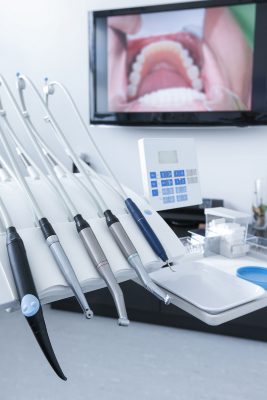 Blog Posts
Follow Us