Root canal in Coney Island
If you have a tooth that has damaged or infected pulp in its center, you will need to have a root canal procedure in order to save the tooth. At A Plus Dental, PC, our expert dentist, Dr. Leonard Zhukovsky, can provide you with a
root canal in Coney Island
which will save your tooth, and alleviate any tooth pain.
Due to our use of modern dental equipment, state-of-the-art procedures, and the very best dental anesthesia, our patients remain comfortable in our dentist's chair while they have a root canal in Coney Island. After the root canal treatment, it will take some time for the tooth to heal. At some point after the procedure, you will most likely need to have the tooth restored with a dental crown. It is very important to maintain excellent oral hygiene following a root canal procedure. You want to make sure that the tooth does not become re-infected. Sometimes, an endodontic retreatment is needed due to the fact that a root canal treatment has failed. This can happen when the tooth becomes re-infected due to poor oral hygiene, or there is a problem with a crown restoration or the tooth sealants. Since the tooth will no longer cause any tooth pain if decay is present, you will not necessarily know whether or not the tooth has become re-infected, without coming to our office for a dental exam. This is one reason why it is so important to have excellent oral hygiene after your root canal treatment. You also want to make sure that your gums remain healthy so that the tooth can easily remain intact.
People used to be very concerned about needing to get a root canal treatment, because treatment could be painful. However, today, this is no longer a need for concern. If you have a tooth that is painful when you eat something that is hot or cold, or when pressure is placed upon it, simply make an appointment to come into our office to see if you need to have a
root canal in Coney Island
.
By A Plus Dental, PC
August 28, 2017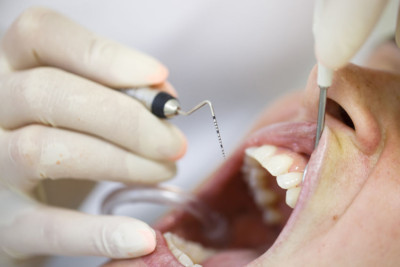 Blog Posts
Follow Us