Coney Island extractions
Not all teeth that are in pain will have to be removed. Sometimes they only require a filling or a crown to address the problem. Even root canal can treat an infection and rescue the tooth in many cases. But there are times, however, when the loss of a tooth is inevitable. If that happens, you can depend on us at A Plus Dental, PC for our
Coney Island extractions
, which are effective and virtually free of pain.
A tooth that has been decayed beyond repair, or one whose infection is not treatable with root canal will have to come out. In addition, a fractured tooth that is past the point where a crown can restore it to normal functionality will also be subject to our Coney Island extractions. Our dentist considers this procedure to be a last resort, of course. When it is unavoidable, though, you can rest assured that it will be handled with gentle care and the utmost of expertise. First, you will be given enough local anesthesia to make certain that you are comfortable. The goal is for you to feel pressure, but not pain, as the tooth is being removed. Sometimes, our Coney Island extractions need to be done in pieces to efficiently take the tooth out in its entirety. Don't worry, though. It won't have any negative impact on you. When the tooth is out, stitches might be required. If there is any residual bleeding, you will be given gauze to stem it. For the first 24 hours, follow our detailed instructions, which include eating a soft diet, rinsing frequently with warm salt water, and making use of over-the-counter pain relievers and ice packs to manage any discomfort or swelling.
When you have tooth pain, be sure to contact us right away. Whether you need a dental
Coney Island extractions
or not, prompt treatment is in order to make sure you get the best possible care and that the outcome is a positive one.
By A Plus Dental, PC
August 4, 2017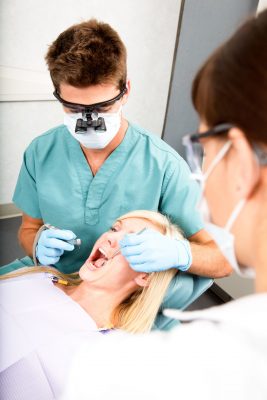 Blog Posts
Follow Us