Midwood Dental Office
If you want to make sure that you have healthy gums you will need to keep your teeth clean. This can be done by having a great at-home teeth cleaning regimen, and by coming in to see our dentist at our
Midwood dental office
for periodic dental exams and teeth cleanings. At A Plus Dental, PC, our dentist, Dr. Leonard Zhukovsky, can provide you with an accurate assessment of your gum health during a regular dental exam.
When patients come to see our dentist at our Midwood dental office for a dental exam, our dentist will assess many aspects of your oral health. During these exams, our dentists will let you know whether or not you are at having any problems with your gum health. Problems with gums generally result from poor oral hygiene. However, some patients will have gum problems due to other medical conditions, or due to taking certain medications. If our dentist sees that you are developing gingivitis, a common precursor to gum disease, he will probably recommend that you have several regular dental cleanings over the coming months to get your gums back to good health. It is usually recommended that patients have a dental cleaning at our office every six months in order to keep their teeth clean and their gums healthy. When you have a teeth cleaning all excess plaque, tartar, bacteria, and food debris is removed from your teeth. This will not only help to keep your gums healthy but it will also help your teeth from developing cavities. Dental cleanings will also keep your teeth more attractive-looking. If tartar has been allowed to accumulate on your teeth, you may have developed deep pockets between your teeth and gums. Tartar, plaque, and bacteria all gather in these pockets and you will develop gum disease. Mild-to-moderate gum disease can generally be easily treated with a periodontal scaling and root planing treatment which you can receive at our dental practice.
For an appointment to see our dentists for a dental exam, or to receive a teeth cleaning at our
Midwood dental office
, contact us today.
By A Plus Dental, PC
January 27, 2017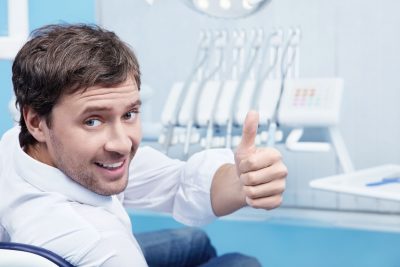 Blog Posts
Follow Us